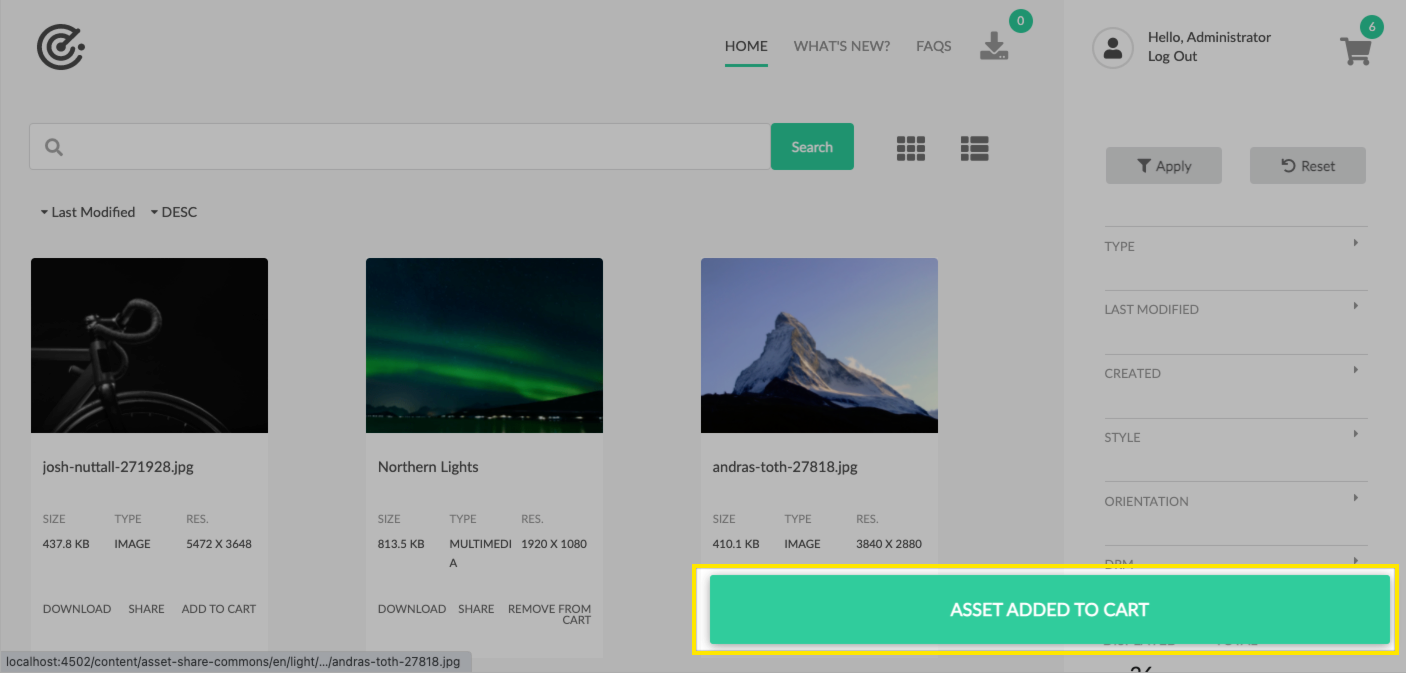 The Messages component displays a notification to a user about an action taken.
Currently messages are only used to notify a user when:
An asset is added to the cart
An asset already exists in their cart
When an asset has been added to the downloads list (AEM as a Cloud Service 2.0+)
If no text is associated with a message, then no message is displayed.
Authoring
There is no authoring directly on the Messages component. The messages for adding/exists in cart are configured via the Search Page properties.
Dialog / Page Properties section on Search Page's Asset Share tab
Message Style
The color/style to display the message as
Success
Notice
Warn
Error
Message Text
The text to display on the notification
More details can be found on the Search Page documentation.
Technical details
Component: /apps/asset-share-commons/components/structure/messages
Sling Models: com.adobe.aem.commons.assetshare.configuration.impl.MessagesImpl
JavaScript: /apps/asset-share-commons/clientlibs/clientlib-site/js/messages.js
Messages are stored under the search page in the following node structure: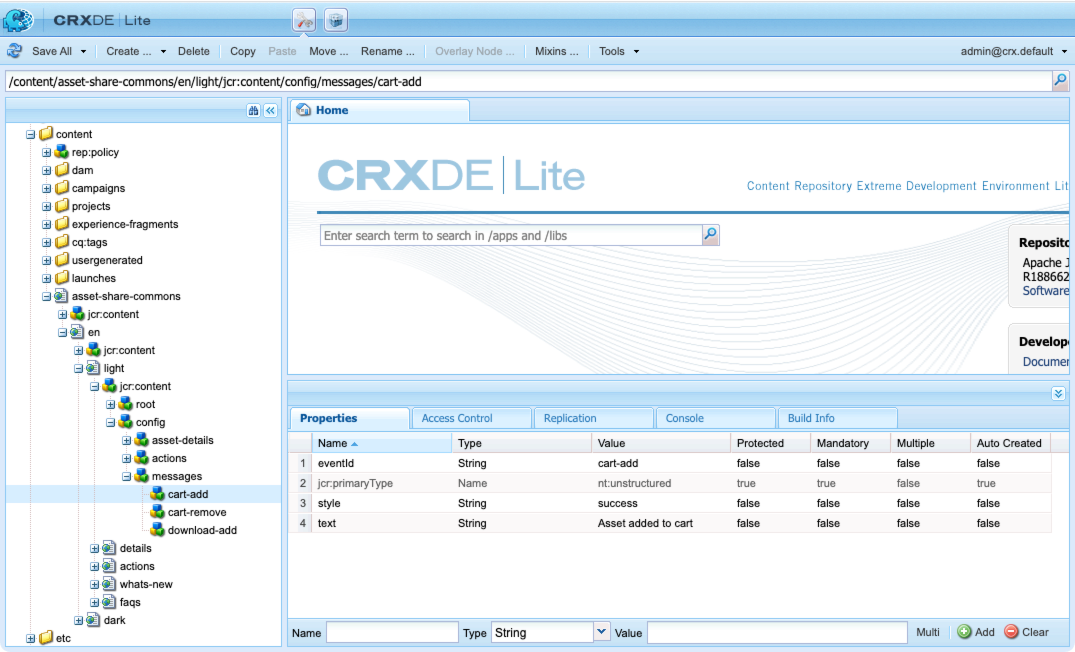 /content/.../<search page>/jcr:content/config/messages
    <message-1>
        eventId: the unique Id used to reference this message via JavaScript (see below)
        style: the style (color) to display the message with  (success, notice, warn, error)
        text: the text to display in the message

If a new message node structure is added under the messages node, it will be automatically made available on the asset share pages under that search page.
Once a message is defined, it can be invoked via JavaScript using the following code:
    AssetShare.Messages..show(<eventId>);
    
    /// ... so to show the card-add, this might look like:

    AssetShare.Messages.show('cart-add');